nixit menstrual cup
$ 42 USD
At nixit, we make menstrual cups simple. Ultra soft silicone and a unique, one size fits all shape, nixit conforms to you. No confusing sizes, no awkward folds.
Now FSA/HSA reimbursement eligible! 
Veronica
— 05/04/2020
Game Changer for Active Lifestyle
"I was buying organic tampons before that were super expensive, I've been through 3 cycles and already saved about $60 bucks. Highly recommend!"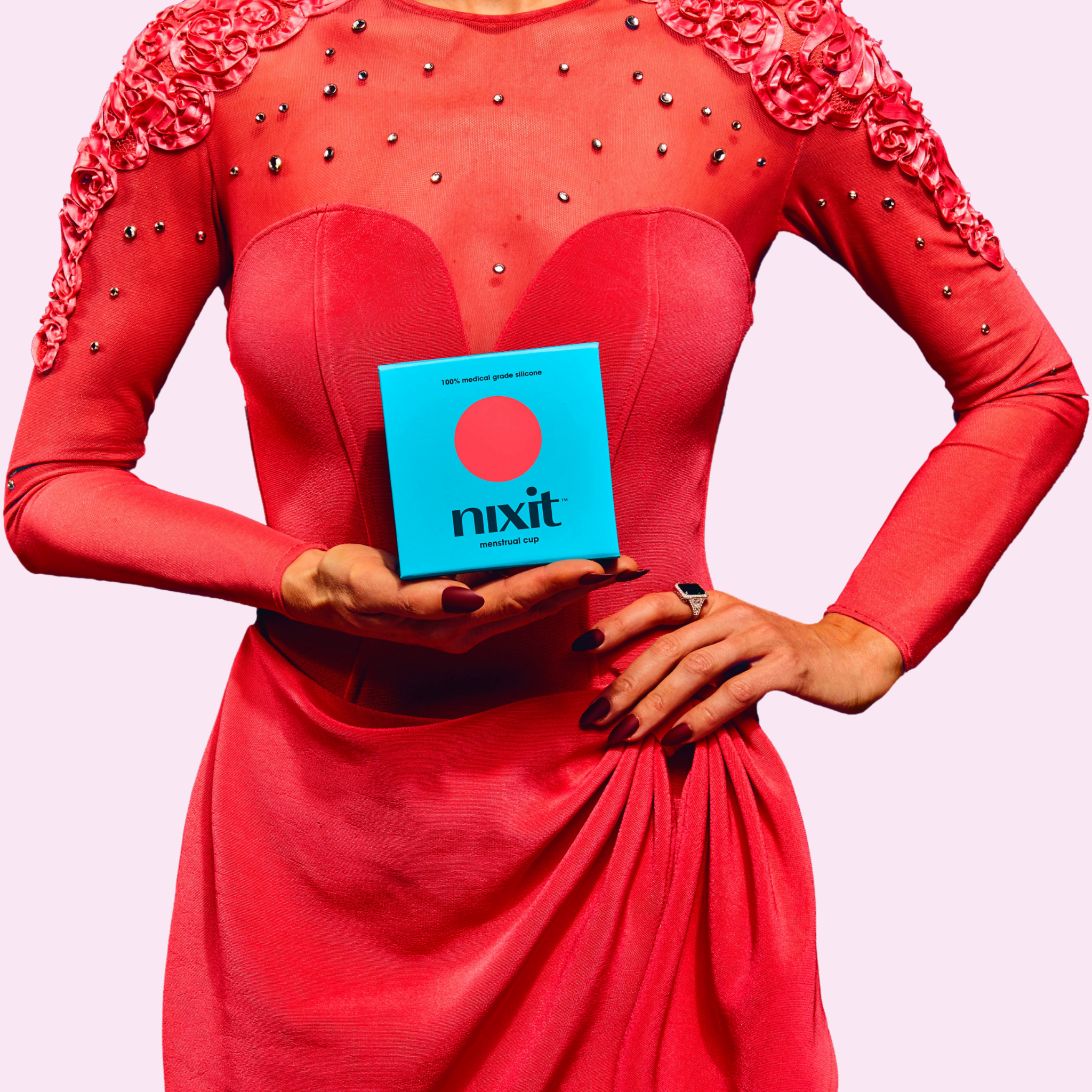 88% of our customers don't even feel nixit when they use it.
We've designed the nixit cup to be as thin as possible to make it easier for you to insert and remove.
Customer Reviews
Write a Review
Ask a Question
Filter Reviews:
Nixit
cups
leaks
tampons
place
flow
Cycle
suction
pads
disc
09/23/2021
Elaine A.

Canada
Youtube review on channel: iLaineyflex
My new fave cup! As a dedicated diva cup user for the past decade this has been a nice change of pace especially for period sex! Full detailed review here: https://youtu.be/LjI4E6m6eXw
09/23/2021
Katherine C.

Canada
Great purchase
So much less worry about having tampons/pads on hand when I leave the house, and no leaks overnight. Very happy with this purchase!
09/23/2021
Emily W.

Canada
Pretty impressed
I have a couple of gynecological issues that cause some anxiety during sex. Both my uterine lining and my cervix bleed very easily. My husband is, ummm, very well endowed, and this definitely makes matters worse. I recently started using my Nixit to prevent big post-intercourse cleanups, and it works like a dream! No leakage at all, despite the fact that it always gets knocked slightly out of position. My husband can feel it, but says it isn't uncomfortable for him. Win-win! (Disclaimer: I am NOT at all using this as a contraceptive.) Downsides, which are really just a mild annoyance which I will gladly take: sometimes insertion is a bit tricky, I might get some lubricant to make the process easier; removal after it's been shoved around can be challenging, I usually need to pinch the rim between finger and thumb for removal.